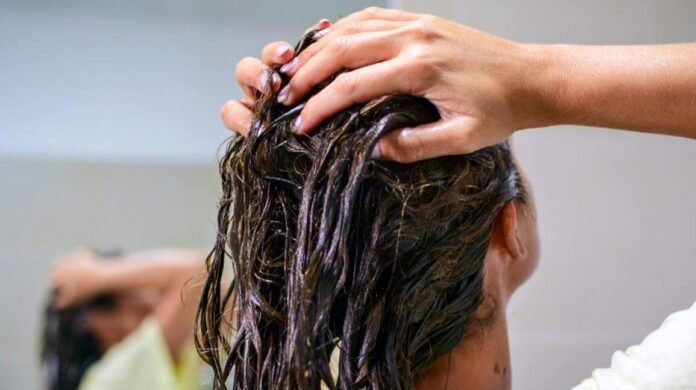 Home remedies are inexpensive, effective and do not expire. We propose you 3 homemade hair masks. Strength, shine and vitality from root to tip, just what we needed in our hair.
1. If you have dry hair :
everyone, even greasy hair, needs hydration, you just have to know how to apply the right product in the right place, which is usually the ends. With this homemade dry hair mask you will revitalize your hair again.
Follow these simple steps:
Ingredients:
1 egg yolk
1 cup milk
½ tablespoon rose water
Beat the egg yolk in a bowl and add the milk, beating the yolk and milk again. Then you have to add the rose water and beat again. When we have the homogeneous mass, we apply it generously on our hair, especially on the ends, which is the driest part and leave it to act for at least 20 minutes. Then clarify.
2. If you have damaged hair :
the heat from the dryer, the irons, the very hot water? our hair is stressed and damaged. With this homemade hair mask, your hair will regain lost shine and elasticity.
Ingredients:
1 ripe avocado, with 1 teaspoon of honey and 2 teaspoons of olive oil
In this case you must mix all the ingredients at once in a bowl and beat well. When the dough is homogeneous, we distribute it throughout the scalp, massaging it carefully and leaving it to act for 20 minutes. Avocado antioxidants will help us regain the lost shine so characteristic of damaged hairs.
3. If you have frizzy hair :
moisture, poorly defined curls and fine hair do not contribute to your hair not frizzy. But everything has a solution and it is called an argan oil mask.
Ingredients:
argan oil and 1 teaspoon of honey
Argan oil is the best ally for frizzy hair, and can be used both in a homemade hair mask formula and alone, from medium to ends, with dry or wet hair. In this case, mix the argan oil with the honey, beat and spread on the hair avoiding the root (so as not to produce too much fat). Leave to act for 15 minutes and rinse. Goodbye frizzy hair.