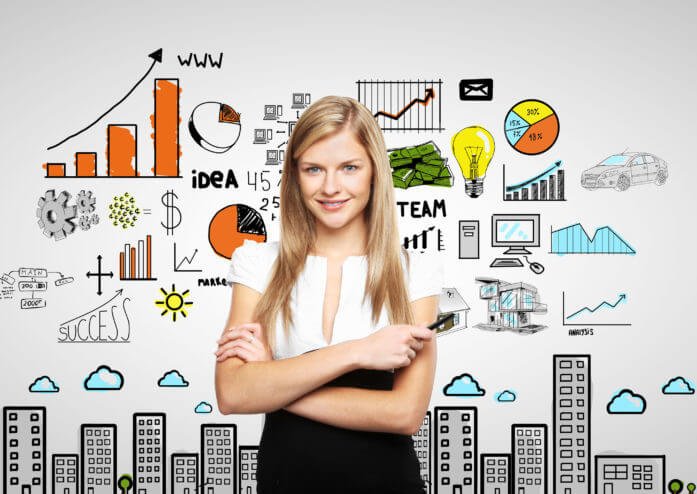 Anxiety due to illiquidity, slow growth and low income in your business can cause terrible symptoms for your health, your self-esteem and, of course, your integrity as an entrepreneur. 80% of the reasons why a business fails are related to the lack of a marketing system that manages to connect with the target audience.
The best way to predict the future is to create it. For this reason, the time has come to put aside the old practices that have not given you results and to launch a successful sales system and a marketing machine that worked with the speed and accuracy with which the most advanced technological mechanisms do. .
I want to give you the necessary tools that allow you to generate qualified leads for your business in a consistent and predictable way, and that can become your long-term client portfolio. So it is important that you know how to build a marketing and sales machine to generate millions of dollars in less than a year .
1.Identification of a profitable niche

 .
 Terrible news: Seven out of ten companies have poorly defined their target market and are therefore destined to grow at a tortoise rate or definitely never grow. Before anything else you should ask yourself who your clients really are, what are the niches that generate the maximum profitability for your business and where they are located. Don't forget, correctly defining what your true target market is will empower you to guide your prospecting in a clear and effective way.
2.Generate an irresistible offer. 
A sexy, exciting, seductive and high impact offer is the key to offering the market what you need that you love . Think about the campaigns that you know that have caught you the most, those that generate an uncontrollable desire to get what they offer … well, when your market perceives your offer in that way, it means that your customers need you and are delighted with your product. or service because your proposal matches perfectly with what your target market is asking you. But be careful, you do not determine what the target market wants, he tells you that he needs you and you must listen to him.
3.Prospect with strategy. 
I give you a golden maxim: "Being an entrepreneur is having a strategy to maximize your results." This phrase must always accompany you. You are not a salesman who has to go wild like a horse to offer your product to anyone who passes in front of you. You don't sell door-to-door encyclopedias. Prospecting is the way you link a differentiated value proposition with your target market. Achieving strategic prospecting involves activating the intercommunication fibers between your irresistible offer and your clients to achieve a seductive and exciting connection with them.
4.Monetize your leads. 
One of the problems that I face the most as a Business Coach is that most of the entrepreneurs that I have advised, do not know how to effectively articulate the mass of prospects so that they can obtain a high conversion rate. You need to make each customer cost you less and less. The direction of growth you will begin to notice when you generate more first sales, more frequent sales, more long-term relationships and more profitability for each client you make.
5.Build long-lasting relationships. 
If you only focus on making first sales, without caring about your customers coming back, then you are paying a very high cost. The key to achieving this is to achieve two things: that you have sales more times (that the customer's purchase cycle repeats itself) and increase the amount per transaction each time a customer buys . This will give you the possibility of building loyalty and you can make your clients ambassadors of your brand.
6.Seek help from professionals. 
Do not fool yourself, arrogance can is a symptom that haunts business owners who are unable to adapt to the needs of the market. Undoubtedly, this that I have shared throughout the article will be useful to you, but what is the use if you just keep reading. You need to go further: achieve monetization, be more aggressive –the international market requires it–, make decisions as an entrepreneur with the conviction that this way you will generate more profits and more profitability in your business ; the best way to achieve this, training with professionals. Take definitive steps to make your marketing system a machine that accelerates your sales and your cycles of generating dollars and cash flow. Dare to change and train NOW!