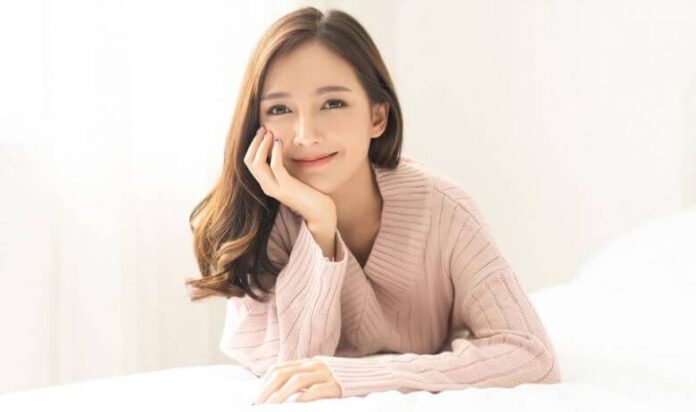 Cleaning, preparing, activating and correcting with quality treatments are the essential steps you must go through if you want to regain the original luminosity of your skin and show off a dreamy complexion. We tell you step by step!
South Korea is known as the country of the quiet morning. Koreans are famous for being disciplined, innovative and very meticulous with details, something that directly translates into the quality of the products they manufacture and, especially, in one of their most precious specialties: cosmetic technology .
For all this, we are already many in love with oriental natural cosmetics , and it is not for less. In fact, in South Korea, having beautiful skin is a symbol of respect, and that is why most women wear skin with a homogeneous texture, without wrinkles or blemishes and with a uniform and luminous touch.
Brands like Jowaé , for example, put in value all this ancient Korean savoir-faire , based on the use of medicinal plants with great benefits for our skin. This Franco-Korean laboratory that launched two years ago in the Spanish market is fascinating us with its excellent and innovative treatments that are also accessible and affordable for all women. Jowaé offers us high-quality treatments based on medicinal plants and ingredients of natural origin that are respectful of our skin, even for the most sensitive, and free of parabens, phenoxyethanol, mineral oils, silicones, ingredients of animal origin or synthetic dyes.
These formulations with natural assets are capable of counteracting the negative effects of stress , pollution, fatigue or all kinds of everyday aggressions and so common that they impair the quality and beauty of our skin and impact our skin balance, while accelerating the premature aging of our dermis. And, although there are various quality formulations that can help us achieve this goal, today we want to focus especially on one: the combination of lumiphenols, an extract of the Sempervivum Tectorum , with certain extracts of traditional Korean medicinal plants such as sakura, ginseng red, gotu kola or white tea.
The 4 actions of lumiphenols
Surely you have never heard of lumiphenols or their magnificent properties. And it is that this extract of Sempervivum Tectorum , a plant with an incredible resistance, patented by Jowaé, and represents a revolution in facial cosmetics, since it can be the perfect response to restore the balance of the skin: it protects, detoxifies, repairs and brightens the skin.
In addition to the extract of this resistant plant, the Jowaé laboratory has associated lumiphenols with extracts from Korean traditional and medicinal plants . The result of the tandem has led to a series of exceptional quality treatments, designed to complete traditional Korean beauty treatments, making them accessible to women who do not have so much time for very long or elaborate rituals, and respecting the 4 stages of all good beauty ritual at home.
The 4 fundamental stages of the Korean beauty ritual for all skins
1.Clean to remove impurities
Properly cleaning the skin every morning and night is an essential first stage of any Korean beauty ritual, and the first and essential secret to healthy and balanced skin.
Search would find the micellar water cleansing , the cleansing milk or cleansing gel cleanser formulated with imperial peony (soothing action) or lotus sacred (astringent action).
The choice of one product or another would depend on the specific needs of our skin.
2.Prepare to help skin receive proper treatments
Koreans use different lotions to prepare the skin for everyday treatments, similar to the tonics that Westerners use.
For this, Jowaé offers us a moisturizing treatment water for all skin types, including sensitive ones, enriched with sakura blossom , with an unnerving action.
3.Activate to preserve youth and sublimate tone
The best friends of all skins that get that radiant fool from Koreans are serum or other versions of skin-perfecting concentrates .
To achieve this effect, Jowaé takes advantage of the protective effect of white tea for the day and black tea for the night.
4.Correct to rebalance each skin type
Depending on the type of skin, cell damage and skin abnormalities vary, so we should choose a treatment that helps our skin rebalance according to our needs. For example, with moisturizing, anti-wrinkle, energizing creams or mattifying and balancing fluids. These treatments are based on the medicinal power of different plants such as red ginseng (stimulant), camellia oil (nutritious), sakura blossom (discouraging) or the sacred lotus (astringent).