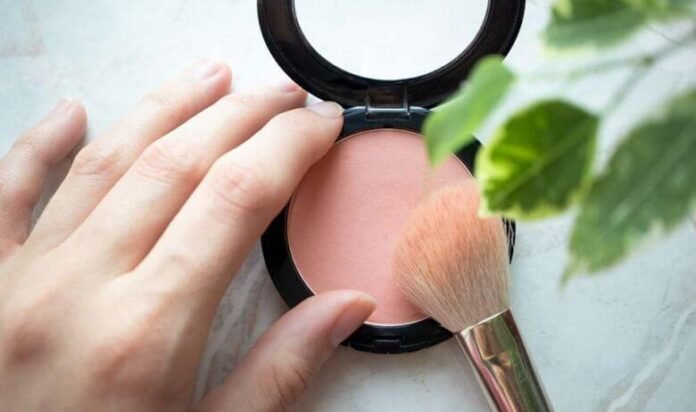 The time has come to wear simple and natural makeup. The nude style already triumphs for its subtlety. What does it suppose? A hydrated skin, a balanced diet, use of warm colors and a concealer that suits the color of your skin.
A radiant and subtle look that exudes naturalness. Although many names have received in recent years, the ' no make-up make-up ' ( makeup without makeup ) or makeup style nude is here to stay. Models like  Irina Shayk, Doutzen Kroes and Bar Refaeli have already opted for this  beauty look  that seeks to achieve a radiant and luminous appearance and, most importantly,  without being noticed that you are wearing makeup. And if possible.
Your success? The key to the nude style is based on hiding  small imperfections and highlighting natural light spots . An ideal alternative for the days when heat or humidity can endanger any makeup . At a time when naturalness is present in many people, this minimalist makeup succeeds in achieving a fresh and youthful look. Without excesses. It is about detecting your strengths, lighting them, giving them color and above all, taking great care of your skin. Layers of makeup are no longer needed, but good daily hydration, in addition to a balanced diet and long enough to make up subtly.
And, what should we not lose sight of if we want to get nude makeup ? One of the keys to achieving smooth and healthy skin is hydration . You should also take care of your diet and the type of food you eat and its quantity as this can directly affect your skin. Don't forget to use specialized creams depending on the type of skin you have. To have a perfectly hydrated skin it is important to use natural creams that prepare the skin surface, the one on which you will later place a simple makeup. The corrector , the blusher or gloss lipstickare other tricks that will help you strengthen the naturalness of your skin. Without an excess of tricks, simply with the subtlety of a makeup made to look in broad daylight..
1.Hydrate
A nude makeup could not be possible without careful skin. For this you will need to hydrate yourself as much as possible. Hydration is one of the keys to achieving smooth and healthy skin .
2.Maintain a balanced diet
Diet also influences the skin. In fact, we must pay attention to foods with properties that benefit our skin. An example of this would be those rich in vitamin C , especially citrus and red fruits, which also have antioxidant properties. It is also important to maintain vitamin A levels , which can be found in fruits and vegetables with orange colors; as well as vitamin E and lycopene.
3.Put on blush and enhance your cheekbones
A little color in the cheekbones always favors and the nude style makeup was not going to be less. You can start with the peach shades  applied to the top of the cheekbone. Being more neutral and warm they favor that feeling of naturalness and subtlety.
4.Use concealer and brighten your gaze
The perfect ally of nude makeup is the concealer that helps us give the skin a uniform look in a very subtle way. With the concealer we can cover wrinkles, smooth ears and correct those small imperfections such as black spots or spots. The most important thing is that you choose a concealer that suits your skin tone to achieve the maximum of the idea of ​​natural.
5.Lip gloss to highlight lines
The lips do not go unnoticed in this style of makeup. It is recommended not to apply makeup and go for a gloss labia l in a neutral tone or a little darker than that of your skin to create contrast and achieve a healthy look .
6.Bet on a natural eyeshadow
Forget the fancy and flashy colors. In makeup nude the eye shadows should be as discreet possible. Try a palette of browns, pinks, ochres, or even pearlescent . The mask and the eyeliner are also welcome, but always subtle and with a delicate line.