Technology is that one thing that we all cannot live without. It has showed us how life could be so much simpler and easier with it. Technology has affected the way how people live and get their things done on their daily basis. The fact that people rely on technology every single day cannot be denied. Imagine if your phone or laptop is taken away from you, you have probably imagined how miserable and tough your life is going to be. 
The existence of the smartphone that we all have has made communication more accessible, easier, and quicker. Moreover, online learning became possible due to the advancement of technology. It provides us with massive amount of information that we can easily access whenever or wherever we need it. Technology has made our life more efficient increasing the level of productivity, saving us from wasting too much time on certain things. 
Here are some advance gadgets that has brought a huge change into our lives:
1.Robot vacuum cleaner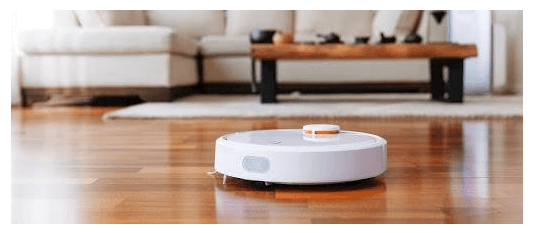 As listed as one the top problem solving gadgets by Life Hack Solution, robot vacuum cleaner is going to make your life so much easier. Especially if you rarely have time to clean your house every single day. By just pressing the button, the vacuum will clean your house's floors repeatedly. This device literally sucks up all the dust, cat/dog hair, and dirt that you used to breathe in every single day. You will realise that this is a high-quality and life-changing device that can clean your apartment's floor. Now, you can completely retire from your broom and dustpan. 
This technology is invented in a very slim size, allowing it to clean tight spaces like the tight space under your sofa. It cleans narrow spaces that is difficult to be cleaned by you. The battery of this device could last for almost 2 hours which is enough to clean your entire apartment. In addition, this device has powerful motor and wheels that make it easy for it to cross over the moulding between your kitchen, bathroom, and bedroom.
2.Wireless earbud
This wireless earbud is very small and handy. It is small that it fits inside your pocket or inside your small crossbody bag. These tiny earbuds are sweat proof and water resistant which is perfect for people who love doing sports. Furthermore, this device could last up to 12 hours of playtime when it is fully charged.
It isolates the sound from your surroundings, blocking out all the external noises when you play it at a high volume. This is perfect if you tend to forget to charge your earbuds and you need to go for a run. This is because it only took 5 minutes of charging it in its case for an hour of playtime. To conclude, this convenient device is the perfect buddy to accompany you every day.
3.A smart watch
That one thing that is crazy about this device is that its battery lasts from one whole month. The function of this device is to track your activity and your fitness. It tells you how many steps you took in a day. Moreover, this monitors your sleeping schedule and keep you updated with all your phone notifications even if your phone is not with you. This device is very useful and efficient to help you keep track of your health and lifestyle. Lastly, what is amazing about this device is that it costs less than $100 dollars, which is a such a great deal!
4.Google Home Mini
Google home mini or other speakers helps you disengage from screens, like your phones, TV, and laptop. This device allows you to play any music or podcasts. By using this device, you can check the weather and set timers too. Moreover, without going through your phone and laptop, you can also answer questions with this device. Lastly, it could give you updates about traffic and commutes. This is that one essential device we must have inside our house as it prevents us from staying too long in front of our laptops and phones. Buy one of these and notice how useful and convenient this device is going to be.
5.A portable projector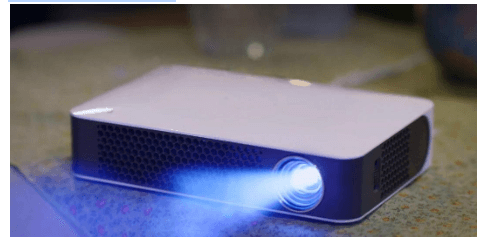 This is another small and handy device that you can carry everywhere inside your bag. We all would love to have a personal cinema inside our house, therefore, having this little projector will turn your bedroom into a little cinema. This device packs solid image and sound quality into a light and portable device with a system that can be easily used. Moreover, it can simply project your favourite movies or TV shows onto the wall or ceilings of your room. You can connect this device in variety of ways, such as, Bluetooth, Wi-Fi, USB, or screen mirroring. Lastly, you can easily control the screen and menu with your phone.