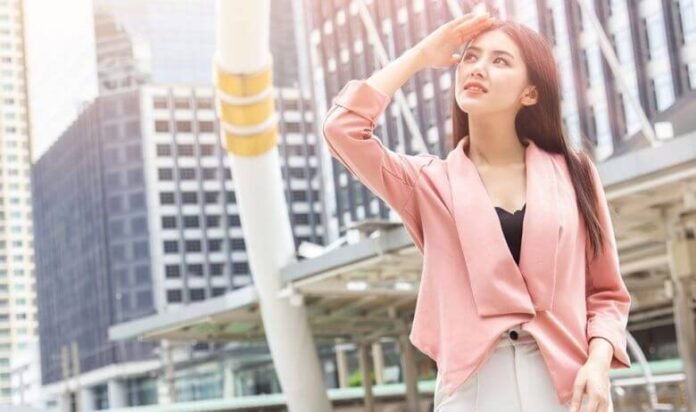 Environmental pollution not only has negative effects on our health. And it is that the skin is one of the tissues most exposed to high levels of pollution. Do you know how to protect it?
That the air we breathe in our urban centers is not entirely pure is a reality. In fact, according to the WHO 92% of the world population breathes toxic air. And it is that greenhouse gas emissions represent a significant risk for the environment and for ourselves. Pollution is there, in vehicles or industries, producing negative effects on our health. But did you know that it also influences our skin?
To start we must know how our skin is and how it is formed. The skin has several layers. The epidermis is the superficial layer and is the one that suffers most of the external aggressions . If we want the skin to fulfill its functions, it is important that all the layers are healthy and protected. That is why it is important to take care of it also against high levels of environmental pollution , one of the worst enemies of the skin.
How does pollution affect the skin?
As we have seen, our skin acts as a barrier against environmental aggressions and can quickly suffer the effect of poor air quality in our cities. Pollution influences both superficially and internally, accelerating the biological age of the skin. The superficial consequences of high levels of contamination on our skin are:
Pollution can cause stress on the skin. It will also be 

more subdued

 because it reduces the supply of oxygen to the tissues

As we already know the skin is not smooth, in the epidermis there are pores, hair follicles and sebaceous and sweat glands. It is right there where the possible contaminants would enter and it is where they will mainly deposit 

harmful particles

 .
The skin becomes dirty and 

the pores become clogged

 , which prevents it from being oxygenated and improving its functions. Hence the importance of 

regular facial cleansing

 . D.

Increases the generation of free radicals that favor the appearance of wrinkles and lack of firmness.

The levels of 

vitamin E and C

 , a natural antioxidant of the horny layer, are reduced .

Rough and flabby skin

 . Being less oxygenated, it loses elasticity.

Dyschromias: 

spots

 appear more easily.

Inflammation.

Dehydration

Lack of light.

Acceleration of 

the skin aging process

 due to increased production of free radicals.
How to protect our skin from contamination?
To neutralize the harmful effects of pollutants, we will need to  protect the skin from pollution.  How to do it? One of the best solutions are anti-pollution cosmetics, sunscreen or keeping it continuously hydrated to improve its protective barrier. But there are more options:
For starters, try to maintain 

good and optimal skin hygiene

 to combat the harmful effects of contamination. Start by cleaning your face twice a day, once in the morning and once at night. Not only to remove all-day makeup, but also to protect and hydrate your skin. In this way you will eliminate the residue layer and the dead cells generated after being exposed to the gases and effects of the city. 

Bet on micellar water in your washes. A product that removes make-up, cleans and protects. 

Micelles 

 generally  act as magnets,  

trapping surface dead cells, contaminating particles, makeup, and excess sebum. 

An option to clean and remove makeup from eyes, face and neck. The result will be a skin free of impurities, fresh, soft and toned.

In case of using cosmetic products after washing, it is important to choose 

 products that adapt to the needs of your skin. 

 Use products that contain antioxidants, thus blocking free radical activity and anti-adhesive properties to prevent particles from adhering to the skin.

Use a good broad spectrum 

sunscreen

 against UVB and UVA rays.

In addition to the products and cleaning, pay attention to your diet. A 

healthy and balanced nutrition

 will help our skin receives all the necessary nutrients.
Among the anti-pollution and ecological cosmetic products, we recommend  Hydro Effect Day Cream by Lavera . A cream that enhances and refreshes the skin with an anti-pollution complex (based on bio algae and natural anti-oxidants) provides intense hydration and reduces skin aging caused by environmental influences. A product that strengthens the skin barrier, fights free radicals and protects the skin against aggressions.
Still wondering whether or not to protect your skin from daily pollution?
Although we are aware of the contamination to which we are exposed and exposed, many times we continue to doubt its effects. But as we have seen, the harmful consequences of pollution go beyond our health. It is also our skin that suffers as it is one of the main tissues made to protect us from external aversions. Why should you take care of your skin?
A 

good cleaning

 will help your skin to be prepared to enhance its natural defense mechanisms.

In addition, caring for the layers of the skin 

enhances the

 "good" bacterial flora .

Skin inflammation

 of the deeper layers of the skin is reduced .