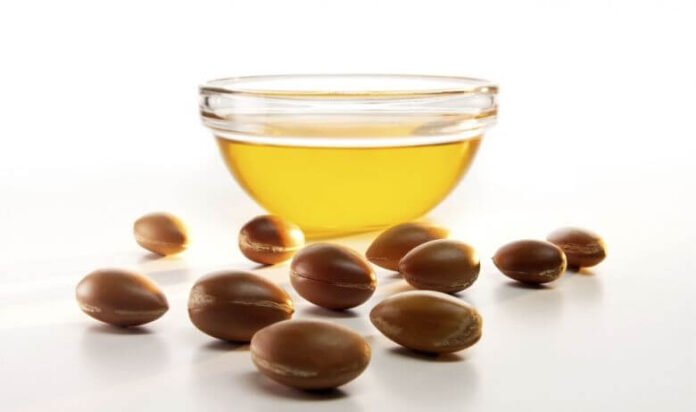 Argan oil is obtained from the seeds of the fruits of the argan tree, a species that only grows in the southwest of Morocco. Used for centuries by Berber peoples, today it is appreciated throughout the world for its multiple nutritional and cosmetic properties. With high levels of vitamin E and Omega-3 fatty acids, it is especially indicated for skin and hair care. These are some of its cosmetic benefits:
1. It hydrates and deeply nourishes the skin. It can be used in masks for all skin types to nourish them and prevent the appearance of wrinkles.
2. With a powerful calming effect, it is perfect for treating sun-irritated skin and reducing all kinds of inflammation.
3. Thanks to its softening power, it helps us reduce the roughness of the roughest areas of the skin, such as elbows and feet.
4. With bactericidal and fungicidal properties, it helps reduce acne, provided we apply it in small doses.
5. Thanks to its great moisturizing power, it also helps to combat the appearance of stretch marks. With a very soft and one hundred percent natural aroma, it is also indicated for baby's delicate skin.
6. With a great regenerative effect, it can be used in the topical treatment of skin diseases such as psoriasis or to eliminate scars.
7. Applied to the hair – it is best to put a few drops in the palm of the hand and then spread it on the lengths and ends – it provides shine and flexibility.
8. To treat dry ends, smear them with argan oil and let sit for half an hour before washing. You can do this once a month or every fortnight.
9. Applied on the nails, it helps to strengthen them.
10. Argan oil applied to the scalp with a light massage and leaving it to act for half an hour before washing it normally also helps to eliminate dandruff.